WELCOME:
When you have a problem with your plumbing call me, my name is Art.
It is my job to do an honest job for you with work that is reliable, quick and for a reasonable price. It is that simple. Some of my customers call me the honest plumber. But the truth is I just did my job.
I don't use any gimics like smelling good or wear a tie. I simply do the best job I can for you and try to help you get your life back as soon as possible. If you read what my customers say about me, it inspires me as well. Most of my work is residential, however I have do a number of commercial repair jobs too. If it leaks, does not drain, or needs installation, I can help!
Thanks for choosing me as your plumber. I am only a phone call away. IF YOU HAVE AN EMERGENCY CALL NOW!
WATER DAMAGES MORE OF YOUR HOME EVERY MOMENT. WITH EMERGENCIES MANY TIMES WE CAN START HELPING YOU RIGHT OVER THE PHONE IN MINTUES!

HERE ARE SOME SEVICES I CAN DO FOR YOU:

FIX SLAB LEAKS,
FIX LEAKING FAUCETS AND TOILETS,
INSTALL TOILETS,
UNCLOG DRAINS,
INSTALL PLUMBING FIXTURES,
FIND LEAKS IN WALLS AND REPAIR THEM, REPIPE,
INSTALL NEW VALVES,
INSTALL NEW WATER HEATERS,
TANKLESS WATER HEATERS,
INSTALL GARBAGE DISPOSALS,
INSTALL BACKFLOW PREVENTORS,
REBUILD SINKS,
ROUTER PIPES,
ADD HOSE BIBS AND OUTDOOR PLUMBING,
PRESSURE WASH DRAINS
AND MUCH MORE...

Soon my new store will have plumbing items you can buy, and I can come and install. How great is that!
Thanks again for visiting my site and giving me a try! Sincerely Art.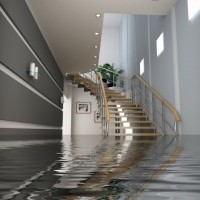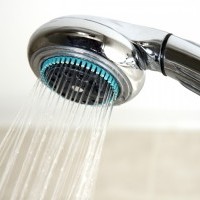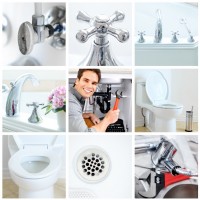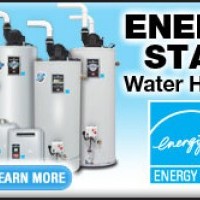 ABOUT MISSION VIEJO
Mission Viejo is a city in Orange County, California, United States in the Saddleback Valley. Mission Viejo is considered one of the largest master-planned communities ever built under a single project in the United States, and is rivaled only by Highlands Ranch, Colorado, in its size. Its population as of 2014 was estimated at 96,346.[7]
Mission Viejo is suburban in nature and culture. The city is mainly residential, although there are a number of offices and businesses within its city limits. The city is known for its picturesque tree-lined neighborhoods, receiving recognition from the National Arbor Day Foundation. The city's name is a reference to Rancho Mission Viejo, a large Spanish land grant from which the community was founded.
History
Mission Viejo was purchased by John Forster, a Mexican also known as Don Juan.
During the Mexican-American War, Forster provided fresh horses to United States military forces which were used on the march of San Diego to retake Los Angeles.
Mission Viejo was a hilly region primarily used as cattle and sheep grazing land, since it was of little use to farmers. This city was one of the last regions of Orange County to be urbanized due to its geologic complexity. In 1960, early developers dismissed most of the land in Mission Viejo as simply "undevelopable".[8]
Donald Bren, an urban planner who later became the president of the Irvine Company, drafted a master plan which placed roads in the valleys and houses on the hills, and contoured to the geography of the area.[8] The plan worked, and by 1980 much of the city of Mission Viejo was completed. During the late 1970s and the 1980s, houses in Mission Viejo were in such high demand that housing tracts often sold out before construction even began on them.[9] The houses and shopping centers in the city are almost uniformly designed in a Spanish mission style, with "adobe"-like stucco walls and barrel-tile roofs. Many point to Mission Viejo as the first and largest manifestation of Bren's obsession with Spanish architecture. Bren's company was also the creator of the developments in Irvine, and Newport Beach. The company expanded its operations and went on to build the Lakes project in Tempe, Arizona, Mission Viejo Aurora in Colorado and was the initial master planner of Highlands Ranch, both in the Denver Metropolitan area.
The seal of the city of Mission Viejo was designed and drawn by Carl Glassford, an artist and former resident of the city.
Geography
According to the United States Census Bureau, the city has a total area of 18.1 square miles (47 km2). 17.7 square miles (46 km2) of it is land and 0.4 square miles (1.0 km2) of it (2.12%) is water. A significant portion of the surface water is held in Lake Mission Viejo, an artificial lake stretching approximately one mile from Olympiad Road to Alicia Parkway along Marguerite Parkway.
It is bordered by Lake Forest on the northwest, Trabuco Canyon on the northeast, Rancho Santa Margarita and Ladera Ranch on the east, San Juan Capistrano on the south, and Laguna Niguel and Laguna Hills on the west.
ABOUT PLUMBING
Plumbing is any system that conveys fluids for a wide range of applications. Heating and cooling, Waste removal, and potable water delivery are among the most common uses for plumbing however plumbing's not limited to these applications. Plumbing utilizes pipes, valves, plumbing fixtures, tanks, and other apparatuses to convey fluids.Trades that work with plumbing such as boilermakers, plumbers, and pipefitters are referred to the plumbing trade. In the Developed world plumbing infrastructure is critical for public health and sanitation.
The word derives from the Latin plumbum for lead, as the first effective pipes used in Roman era were lead pipes.
History
Plumbing originated during ancient civilizations such as the Greek, Roman, Persian, Indian, and Chinese cities as they developed public baths and needed to provide potable water and wastewater removal, for larger numbers of people. Standardized earthen plumbing pipes with broad flanges making use of asphalt for preventing leakages appeared in the urban settlements of the Indus Valley Civilization by 2700 B.C. The Romans used lead pipe inscriptions to prevent water theft.
Plumbing reached its early apex in ancient Rome, which saw the introduction of expansive systems of aqueducts, tile wastewater removal, and widespread use of lead pipes. With the Fall of Rome both water supply and sanitation stagnated—or regressed—for well over 1,000 years. Improvement was very slow, with little effective progress made until the growth of modern densely populated cities in the 1800s. During this period, public health authorities began pressing for better waste disposal systems to be installed, to prevent or control epidemics of disease. Earlier, the waste disposal system had merely consisted of collecting waste and dumping it on the ground or into a river. Eventually the development of separate, underground water and sewage systems eliminated open sewage ditches and cesspools.
Most large cities today pipe solid wastes to sewage treatment plants in order to separate and partially purify the water, before emptying into streams or other bodies of water. For potable water use, galvanized iron piping was commonplace in the United States from the late 1800s until around 1960. After that period, copper piping took over, first soft copper with flared fittings, then with rigid copper tubing utilizing soldered fittings.
The use of lead for potable water declined sharply after World War II because of increased awareness of the dangers of lead poisoning. At this time, copper piping was introduced as a better and safer alternative to lead pipes.
Systems
The major categories of plumbing systems or subsystems are:
potable cold and hot tap water supply

plumbing drainage venting

sewage systems

and

septic systems

with or without

hot water heat recycling

and

graywater

recovery and treatment systems
Rainwater, surface, and subsurface water drainage
fuel gas piping
hydronics, i.e. heating and cooling systems utilizing water to transport thermal energy, as in district heating systems, like for example the New York City steam system.
ABOUT PLUMBERS SNAKE
A plumber's snake is a slender, flexible auger used to dislodge clogs in plumbing. The plumber's snake is often reserved for difficult clogs that cannot be loosened with a plunger. It is also sometimes called a toilet jack or electric eel.
Auger varieties
Plumber's snakes have a coiled (helix-shaped) metal wire with a broader gap between the coils at the terminal end. The operator turns a crank to rotate the helix as it moves through the pipe.
If the clog is caused by a dense, but shreddable obstacle, such as tree roots or glass wool, the auger might break it up enough to enable flow. A small, lightweight obstruction might be snagged or corkscrewed by the auger, enabling the operator to pull it away. As the auger rotates, it also flails against the interior walls of the pipe, scraping off minerals and oil.
Hand auger / hand spinner
Hand augers are useful for clearing sink and bathtub drains. They are unsuitable for sending through flush toilets, because the wire might damage the bowl; also, flush toilets have relatively large drain pipes in which the narrow snake can be become tangled. (A 1⁄4-inch cable, for example, should never be used in a drain with a calibre of more than two inches.)
Closet auger / toilet auger
The closet auger (named after water closet) feeds a relatively short auger through a hook-shaped length of metal tubing. The hook shape makes it easier to feed the auger into the toilet. A plastic boot on the end of the auger protects the finish of the visible porcelain. Since most toilet clogs occur in the trap built into the bowl, the short cable is sufficient to break up or retrieve the greater majority of clogs.
Drum augers
A drum auger is a motorized auger with modular blades designed for various gauges of pipe. A drum auger is powerful enough to cut through tree roots. Used unskillfully, they can also damage plastic pipework and even copper tubing.
Roto-Rooter
Main article: Roto-Rooter
The Roto-Rooter is an electric auger invented in 1933 by Samuel Blanc, an American. His wife called the invention a Roto-Rooter, because the cable and blades rotated as they cut through tree roots inside sewer pipe. Competing companies made imitations after the Blanc's patent expired in 1953, but the machine is manufactured by and for a United States company called the Roto-Rooter Plumbing & Drain Service.